Home >> Terms & Conditions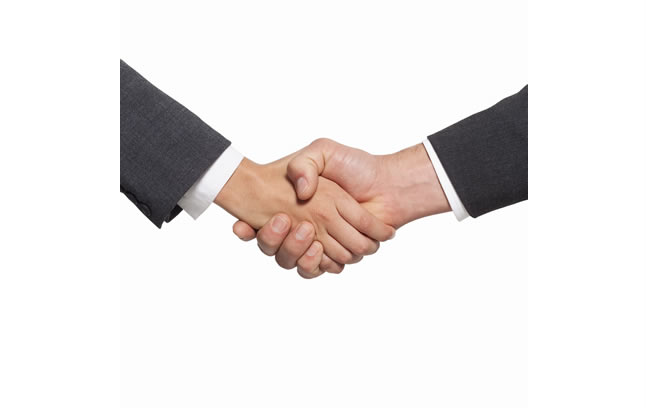 Shipping
Lost & Damage during transit
Buyers should notify both us and the courier with a formal statement within 24 hours upon receipt of the package. All evidence and documents must be retained as proof. Synortic will assist buyers in providing a statement in due course for the investigation before compensation can be assessed. Investigations may take some time, so please do not unnecessarily lodge a complaint before the results of compensation turn out.
Re-delivery & Delivery Failure
FedEx, UPS, and DHL will attempt 3 deliveries to you before returning the package to us. The couriers will try to contact you via phone and email to arrange a suitable time. You will also be responsible for cost of return caused by delivery failure . Deliveries by post office express (EMS) and regular air mail will be directly returned to us after several delivery failures. In any circumstances, Synortic is not liable for long time delays resulting from delivery failures caused by wrong shipping address or re-deliveries and delivery returns.
Customs Duties
Many countries offer duty-free or reduced duty for importing goods from certain countries. For example, there is no import duty or tax for consumer electronics from Hong Kong to USA.
Synortic will provide the basic export documents and information for Customs clearance of the destination country, including the commercial invoice and packing list. Synortic may help buyers to clear the Customs as a courtesy for small to medium sized shipments shipped by express couriers.
Though Synortic is not responsible for Customs duties, fees, and other taxes imposed by the custom office of the consignee's or the information offered by the import regulations, taxes or duties, Synortic will help buyers legitimately minimize their Customs duties and cooperate with the Customs office.
Buyers are in charge of the additional fees once the shipment is held or impounded by the Customs in consignee's country caused by the payment refusals of the Customs fees, duties, or taxes.
Import Requirement
Usually, the Customs clearance goes smoothly. However, because of differences in import requirements, Synortic recommends that buyers to ensure that all correspondence regarding the regulations of buyers' countries' Customs office, such as the payment of Customs fees, duties or tax has been fully prepared to avoid delays and Customs duties minimization.
Synortic offers assistance in providing the necessary paperwork as a courtesy if delivery detainment by the Customs office of the destination country occurs.
Other Shipping Issues
Synortic offers help to buyers to resolve the following issues:
For damaged, lost or misrouted mails caused by the couriers:
Buyers should refuse to sign the receipt of the package and file a formal statement to the courier immediately.
For the cargo damaged after the receipt:
Buyers should notify Synortic and the courier within the first 24 hours.
Synortic will process the statement and follow up the insurance with the courier, who will compensate the loss.Replacement will be sent once the compensation is cleared.
Additional Shipping Terms
The default international shipping term is FOB (Free On Board) Hong Kong or FOB Shenzhen, China. For destinations within the territory of Hong Kong or mainland of China, the default shipping term is EXW (Ex Works).
Please refer to the Incoterms 2000 or visit the website of International Chamber of Commerce at http://www.iccwbo.org/incoterms/ for more detail.
Warranty
Every product we sent to our customer is strictly inspected in factory before shipping. In case you found that you received defective product from us, please contact us within 30 days from date of goods receipt. User is required to read all instruction manuals and follow the manufacturer guidelines. Synortic cannot accept responsibility for injury and/or crash damage or loss of kits, or accessories, parts and materials that occurs during the use of any radio-controlled model.
Product quality is a top priority for Synortic. Synortic offers 12-month warranty against defects for all products sold from the date of receipt. The warranty does not cover driver incompatibility, normal wear, unauthorized firmware upgrade, non-rechargeable batteries, consumables, and damage due to accidents, physical force, water, fire, power surge, acts of God, or other misuse.
Pre-shipment Quality Assurance
Synortic checks all products with a strict quality assurance checklist. The checks include the appearance of the goods, the function of the hardware and software, the packaging, and inclusion of applicable accessories and power adapters. Custom-made products will go through additional checklist as required by the customers.
For small orders and samples, Synortic performs the quality assurance check for all products. For large orders, Synortic uses the Acceptable Quality Level (AQL) industrial standard to ensure high product quality.
RMA Policy
Most product issues are due to product misuse and can easily be resolved. Please contact our support staff at sales@synortic.com.
Please inspect all items immediately upon arrival. Do not accept packages that show signs of damage in transit, goods damaged in transit are subject to a claim on the carrier
please do not accept them as you will be asked to sign for them in good condition. Please inform us immediately if you have refused an item and we will arrange a replacement.
Please inspect the model prior to use and report any problems within 3 days of receipt.
Returned items must be complete and in their original package. For faulty goods we will (subject to availability) replace the item and refund your return postage costs.
Before returning items please contact us to discuss the problem as we may be able to offer advice that makes a return unnecessary. For returned items that are found not to be faulty. For example a USB drive that you were unable to work but we can, We reserve the right to charge a $10 testing fee which is payable before the item is returned and in these cases the postage costs are not refundable.
When returning goods please quote our reference number as shown on the delivery note. Please also put a note in with your returned item stating the problem, as it may not be obvious, and send your notification of the return via e-mail. We also suggest you use registered post and insure the item, as we cannot be responsible for goods that fail to reach us.
The returned products must be received by Synortic within 30 days from the date the RMA is issued. Returned products received after the return period, not in original brand new condition, or that has any parts missing, may not qualify for warranty.
RMA Return Procedure
1. Customer opens a support ticket detailing the order number, product model number, nature of the problem, and a step-by-step description of how to reproduce the problems.
2. Synortic offers technical help and possible solutions. If the issues are not resolved, Synortic will issue a Return Merchandize Authorization (RMA) and provide a return slip to be enclosed with the returning goods.
3. Customer should immediately return the items by normal post office air mail using the instructions on the return slip. Returned items must be in their original condition, with the return slip, and all their accessories and packaging included, or as advised in the RMA by our support staff.
4. Synortic receives the returned goods and informs the customer. Options for replacement / service / refund are clarified if available.
5. Synortic checks the goods to verify the claim. Replacements or serviced items are shipped back to the customer via regular air mail, with full tracking details provided.
Handling Returned Items
Returned items, once verified to be defective or significantly not as described, will be replaced with the same model or serviced. If original models are not available for replacements, Synortic will recommend buyers with different models of equal value and similar features as replacements. If replacement models are not available, buyers may use the credit to purchase alternative products, or request a refund. Original shipping costs are non-refundable except for significantly not-as-described items.
If Synortic verifies that the returned items are non-defective, buyers are responsible for the shipping cost for returning the items back to them. If buyers refuse to pay for the return shipping cost, Synortic reserves the rights to deduct a minimum of 25% restocking fee before issuing a partial refund to the buyer. Shipping costs are non-refundable in any circumstances.
In the rare case that buyers return similar items purchased from other vendors, Synortic will notify buyers and is not responsible for replacing or repairing the items. Buyer must pay the shipping cost and may need to pay a US$3 administrative fee per item before the items can be returned to buyer.
Got questions? E-mail us: Sales@Synortic.com or chat with our friendly sales associate using Skype or MSN messenger
Sales Inquiries: sales@synortic.com

Support: info@synortic.com

Tel: 0086 755 28220731

Fax: 0086 755 28220731
ADD: 2/F, Bldg.E Shangxue industrial area, bantian town, Longgang district, Shenzhen city, Guangdong province, China 518129